Looking for a training solution to specifically address challenges your organization is facing?
By working closely with management to identify just what your employees need to know and why, we can create a program to deliver these insights in a way that specifically targets long-term company goals. Organizations can choose from our signature courses—core material from our extensive library of life science topics—or we can fully customize courses with completely original content. We have deep industry knowledge in Biotechnology, Drug Development, Medical Devices, Molecular Diagnostics, Drug Manufacturing, and Biosafety.
Invest in Top-Notch Life Science Training
75% of our training is customized.
We can:
Prepare your people for a product launch so everyone understands the importance of their contribution and the launch as a whole.
Increase the baseline understanding of the science or regulatory process to enable better communication between teams.
Explain how the discovery process works and what information researchers use so your engineers and IT department can implement better systems.
Educate new hires or business development teams on the science behind your product so they are more empowered and effective employees.
What Exactly Does "Customized" Mean?
Training is more effective and has more employee buy-in when it is most relevant to the audience.
Our customized training is based upon your:
Current organization needs and challenges
Products, services, and therapeutic area focus
Stage of product development
Current and anticipated regulatory hurdles
Corporate culture and structure
Employee job function, industry experience and education background
Company budget and time constraints
More Advantages
We deliver courses live online or live onsite 
Multiple learning styles are engaged: see it, hear it, discuss it, do it, learn it
The level of instruction is tailored to audience background
We extend beyond course content with current and relevant industry examples
Corporate knowledge is transferred from employee to employee when live interactions occur
Deliverables
Customized course materials 
Course certificate
Ability to add certificate to LinkedIn education profile
One click course access 
IT assistance


We take care of everything!
Pricing
Pricing is per day (6-hours) for groups
Annual multiple-course discounts
All course materials included in pricing
Competitive pricing for customization
Extensive content library 
Private-label course materials available
    Training you can afford!
Contact Us For a Quote on Your Customized Training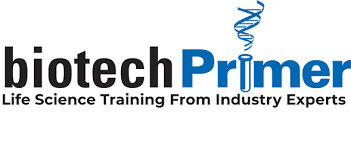 Note: It is our responsibility to protect your privacy and we guarantee that your data will be completely confidential.
Frequently Asked Questions
How many people can you train at once?
Our ideal number of participants is 25. There is no minimum or maximum participant number. 
What is the cost to bring customized training into my organization?
Training for up to 25 people is between $8,000-$11,000 per day. Pricing depends on the subject, number of participants and amount of customization needed. Prices are reduced for multiple, consecutive day training.
Who attends Biotech Primer courses?
We have a diverse audience in experience, education background and job description. We usually have two types of audiences: an audience from a single department or an audience from a cross section of the company. It depends on the company and how they arrange their training.
How do I receive my course materials?
Class materials are sent electronically a week before the class start date..
Is there pre-work to be completed prior to the start of the class?
No pre-work is assigned unless the client requests pre-work.
What sort of course materials are provided?
We provide access to an electronic PDF copy of all presented slides and activities; some courses include a glossary of biotech terms or a list of commonly used acronyms. 
Who are your instructors? What is their background?
Our instructors are dynamic, industry-experienced experts. In fact, this is what sets us apart from other training organizations – our instructors! Anyone can "learn the presentation"- but our instructors can handle your most difficult questions. Our engaging Biotech Primer instructors "edu-tain" you with their own personal war stories.
Do I get a certificate for attending?
Each participant gets a Certificate of Attendance that can be easily posted on your LinkedIn education profile.
Do you provide credit hours?
If you have access to accreditation, we are certainly willing to sign needed documents. However, we do not provide credit hours for any of our courses at this time.
Do you provide training internationally?
We provide training worldwide. We have provided training throughout Europe, Canada, China, Japan, Australia, New Zealand, Singapore and India.
I need training for topics not listed on your website. Do you have additional training topics?
We have delivered training for 20 years, so we have expertise in many topics not listed. Contact us at training@biotechprimer.com to discuss what we already have developed and can leverage to address your training needs.
Do you offer half-day training?
We offer 30-minute to 3-day courses depending on your content need, budget and scheduling constraints.
How far in advance do I need to book the training?
We prefer a minimum of eight weeks advanced notice. Occasionally, we can deliver a class within a week or two depending on instructor availability and amount of customization required.
Why should I choose Biotech Primer for our training?
Our instructors. Our materials. Our customer service. Our attention to your training goals. Our convenience – we do everything all you need to do is show up and click on a link.
Do you offer other services besides training?
We have provided additional services including:
Published the book: The Biotech Primer: An insider's guide to the biopharma industry
Developed customized webinars for internal company needs
Briefed newly elected representatives on the basics of the life sciences industry
Developed material for company outreach initiatives, including online science resource libraries, brochures, booklets, community labs for high school students, and presentation for employees to give to local community organizations
Developed and delivered a day-long science programs for company "Take Our Daughters and Sons to Work Day"
Developed and delivered science presentations at annual company meetings
Consulted on a museum exhibit, including exhibit design, exhibit content and teacher/student exhibit guides
Wrote "Basics of Biotech Pocket Guide" for client to distribute at 2004 National Republican Convention