Biotech Primer Inc. delivers current, relevant training to help professionals understand the science, business, and regulatory processes essential to the Biotechnology, Pharmaceutical, Molecular Diagnostics and Medical Device industries. With continuously updated materials and industry experts behind the podium, we provide the most engaging instruction anywhere.
When we opened the company doors in 2001, our sole focus was entry-level science education for the non-scientist, which helped clients bridge in-house communication gaps and develop more cohesive, well-trained teams for product development. Since then, we expanded to offer advanced training for all levels of experienced professionals—an estimated 100,000 people trained worldwide to date. We help prepare companies make strategic business decisions, navigate important regulatory hurdles, and move healthcare products from the bench to the bedside. To accomplish these goals, we offer a diverse range of education, ensuring participants retain and put into practice what they learn.
BIOTECH FOR NON-SCIENTISTS
Medical Device & Diagnostic
Biotech Primer instructors offer extensive industry experience.
By drawing on their various backgrounds, these seasoned professionals are steeped in the real world situations you face. They have developed drugs, diagnostics and medical devices for companies ranging from multinational corporations to start-ups.
BIOTECH PRIMER COURSES ARE ON-POINT.
You can expect:
Limited class size so all your questions are answered
Thought-provoking case studies, dynamic discussions, and interactive activities so you practice what you learn 
Industry war stories to help you avoid lessons hard learned by others
BIOTECH PRIMER PARTICIPANTS RETAIN KNOWLEDGE.
We use a distinct methodology to get our point across. Research proves multiple learning styles – visual, aural, verbal, physical, and logical – activate different parts of the brain. By involving a variety of thought patterns in the learning process, we not only ensure everyone receives the information, but that all participants retain the knowledge they need.
BIOTECH PRIMER INSTRUCTORS ARE ENGAGING.
EACH CLASS IS TAUGHT BY A DEDICATED INDUSTRY EXPERT, NOT BY A PATCHWORK OF INVITED ACADEMIC LECTURERS.
We cultivate an unforgettable learning environment that is never dull. Find out more about our instructors by checking out their individual bios, below.
Emily Burke, PhD, Biotechnology Expert
Dr. Emily Burke delivers training nationally and internationally, and has been an invited speaker at many high profile events including the annual BIO International Convention and the California Life Science HR Conference. Prior to joining Biotech Primer, Dr. Burke conducted post-doctoral research on the molecular pathogenesis of respiratory syncytial virus and Lassa fever virus at The Scripps Research Institute in La Jolla, CA and worked as a patent writer for ISIS Pharmaceuticals in Carlsbad, CA. Dr. Burke received her B.S. in Biological Sciences from Carnegie Mellon University and her Ph.D. in Molecular Biology from the University of South Alabama. Dr. Burke has been with Biotech Primer for 12 years.
Kevin Curran, PhD, Biotechnology Expert
Dr. Kevin Curran is currently a biotech consultant in the field of gene therapy. Kevin provides market research and scientific insight on new genetic therapies in the disease categories of hemophilia, Duchenne muscular dystrophy and spinal muscular atrophy. These disease areas are currently being transformed by AAV viral vector gene therapies, anti-sense oligonucleotides and genome editing technology. 
Kevin received his Bachelors of Science in Biology from Southern Oregon University and his PhD in Genetics from the University of Washington in Seattle. Prior to joining Biotech Primer, Dr. Curran worked in the field of cancer research at Memorial Sloan Kettering Cancer Center, where he analyzed the effect of small molecule therapies on cancer progression. Dr. Curran then worked in the stem cell field at UCSF and behavioral neuroscience at the Salk Institute. 
For the past six years, Kevin has served as the biotech consultant at Biotech Primer. He delivers two day seminars on the science behind emerging medical therapies. 
Simon J. Tulloch, MD, Drug Development Expert
Dr. Tulloch has more than 30 years of pharmaceutical and biotech experience in clinical development, R&D management, and business roles—both in Europe and the USA. He consults to the industry on strategic R&D issues, clinical development, and medical issues.
Dr. Tulloch has been the Chief Medical Officer at InfaCare Inc.—a privately funded biotech company—and spent ten years at Shire Pharmaceuticals. He moved to the USA to establish Shires U.S. research and development organization. Dr. Tulloch built the organization in all areas of drug development, and successfully conducted the development and NDA approval of Adderall XR. During that time, his organization also developed and got NDA approvals for Fosrenol (Shire's first global NCE) and Equetro, as well as providing CMC, preclinical, and marketing medical support to all of Shire's U.S. products. Latterly, he assumed the role of head of the global CNS Business Unit.
Prior to his time at Shire, Dr. Tulloch spent eight years with Johnson and Johnson companies, including five years as clinical research director for R.W. Johnson PRI's European R&D facility in Zurich, Switzerland, working on multiple projects in various therapeutic areas and stages of development.
He trained in medicine at Oxford University, has a degree in physiology, a diploma in pharmaceutical medicine, and worked for a number of years for the UK National Health Service in hospital posts.
Collins Jones, PhD, Biotechnology Expert
Dr. Jones received his PhD from the University of Maryland in Biochemistry. Dr. Jones has been a scientific adviser and lead instructor for Biotech Primer since 2001. Currently, he is the coordinator for the Biotechnology Program at Montgomery College. Working closely with a number of leading biotechnology companies, including BioReliance, Human Genome Sciences, Qiagen and EntreMed, Dr. Jones develops and implements a curriculum that is current and industry relevant. Prior to his appointments, Dr. Jones spent ten years as a research scientist at the National Institutes of Health in Bethesda, Maryland.
Joseph H. Quinn, Biopharmaceutical Regulatory Expert
Mr. Quinn is an independent Regulatory Affairs Consultant in the biopharmaceutical industry. He has more than thirty years of experience in the field of biologics/vaccines, including assignments in Quality Control, Research, Product Development & Scale-Up, Bioanalytical Development & Validation, Project Management, and Regulatory Affairs. Mr. Quinn was employed by Sanofi Pasteur for twenty-eight years, most recently in the position of Senior Director, Head of North American Regulatory Affairs. Mr. Quinn teaches graduate-level courses in the Temple University Regulatory Affairs and Quality Assurance program. Mr. Quinn holds a Master of Science degree in Quality Assurance and Regulatory Affairs (Temple University School of Pharmacy), Master of Science degree in Chemistry (University of Scranton), Bachelor of Science degree in Biochemistry (The Pennsylvania State University), and Regulatory Affairs Certification (RAC) through the Regulatory Affairs Professional Society.
Kenneth J. Olivier Jr., PhD, Drug Development Expert
Kenneth J. Olivier Jr., PhD, has been developing drugs for 15 years and is currently Head of Nonclinical Development at Torque Therapeutics in Cambridge, MA. Dr. Olivier's work experience includes biotechnology and pharmaceutical companies, spending time at Regeneron, Biogen, GlaxoSmithKline, and Merrimack Pharmaceuticals developing diagnostics, small molecule drugs, and biologics for indications in cardiology, neurology, neuromuscular, immunology, rare disease, infectious disease, fibrosis and oncology. Though his primary duties have been safety evaluations, Dr. Olivier has held the role of Project Leader, Head of Project Management, Head of Regulatory, Head of Pharmacokinetics, Head of Bioanalytical Development, Validation and Sample Analysis and Head of Nonclinical supporting multiple INDs, IMPDs, CTAs, NDAs, BLAs, PLEs and IDEs. In addition, Dr. Olivier is an adjunct faculty member at Oklahoma State University and has taught drug development courses at Harvard, MIT and through the American College of Toxicology, for which he is currently serving on the Editorial Board (International Journal of Toxicology) and as an elected Council Member. Just 2 years ago, he created what is currently the Oklahoma State graduate course on drug development attended largely by faculty, medical and veterinary students. Dr. Olivier has spent the past 9 years training CSOs, CEOs, CMOs, Project Team Leaders, Functional Heads and Team members on how to transition from discovery to development to market approval (within private and public companies), covering all topics related to drug development. Dr. Olivier has chaired/co-chaired/presented symposia and taught drug development annually over the past 14 years, covering all areas and specific topics such as safety pharmacology, stem cells, computational modeling, antibody-drug conjugates, and the art of clinical dose level selection. In addition to teaching and developing much needed diagnostics/devices/therapies, Ken enjoys participating on Scientific Advisory Boards, including a DARPA funded project at MIT and a start-up company in San Francisco. Dr. Olivier's publications include evaluations of toxicity related to novel therapeutics in immunology and oncology, such as interferons, bispecific antibodies, targeted liposomal nanotherapies and Intellitrap® technology. Most recently (2016), he published a book on the development of ADCs covering chapters from discovery through post-market approvals with topics spanning all aspects of drug development, including CMC, Nonclinical, Regulatory and Clinical strategies. Dr. Olivier obtained a BS in Toxicology from the University of Louisiana at Monroe and a PhD in Veterinary Biomedical Sciences from Oklahoma State University.
Leo Adalbert, MBA, Strategic Commercialization Expert
Leo Adalbert, Founder and Principal Consultant of StraNexa Biopharm Commercialization Consultancy LLC, brings more than 25 years of deep cross-functional commercial and clinical development experience across both biologics and small molecules.  Leo has built brands across multiple therapeutic areas, with particular expertise in specialty, rare disease, and Orphan Drug markets across all phases of drug development.
Leo is an insightful, collaborative, and creative leader with a proven track record spanning global marketing, business development/transactions, and alliance leadership.  This cross-functional perspective enables Leo to look at challenges holistically and to critically assess the major market drivers, strategies, and tactics vital to building competitive advantage through a science-driven, market-led, patient-focused approach that maximizes product value to patients, clinicians, and payers through a product's lifecycle.
Prior to founding StraNexa, Leo held various leadership roles across marketing, business development, and alliance leadership at leading firms such as AstraZeneca, Merck, Astra Merck, and Regeneron. Leo earned an MBA from Harvard Business School (fellowship), a BS in Business Administration from West Virginia University (summa cum laude), and executive leadership certifications from Northwestern University (Kellogg) and University of Pennsylvania (Wharton). He has also recently completed extensive coursework in biological sciences, earning high honors (Phi Theta Kappa distinction).
Shane P. Desselle, RPh, PhD, FAPhA, Drug Development Expert
Shane P. Desselle received his B.S. in pharmacy and PhD in health care administration from University of Louisiana at Monroe. He has an extensive academic career, including serving as department chair, associate dean, and Dean. He also is President of Applied Pharmacy Solutions, a research company aimed at finding solutions regarding prescription drug benefit design, labor economics, and patient medication adherence interventions. He has 80 peer-reviewed publications and is the founder and chief editor of the international peer-reviewed journal, Research in Social and Administrative Pharmacy, which has the highest Impact Factor score of any journal in pharmacy. He also co-edits the leading pharmacy management textbook, worldwide. Dr. Desselle has been consulted for many projects for pharmaceutical manufacturers and professional and philanthropic organizations, including studies related to prescription drug advertising, selecting appropriate migraine headache therapy, and patient understanding of Medicare Part D benefits.
Jim Macemon, Medical Device Expert
Mr. Macemon is a medical device executive with extensive experience in diagnostics, critical care, patient monitoring, imaging, and lab products. During his 40+ year medical device focused career, he led numerous Research & Development and manufacturing teams, successfully launching products to aid laboratory and health care professionals and improve patient care.
Mr. Macemon received his undergraduate degree in engineering from Georgia Institute of Technology, followed by a Masters in Administrative Science from The Johns Hopkins University. During his career, he held senior positions with such companies as Baxter Healthcare, Richardson-Vicks, and SpaceLabs Medical, leading programs to develop laboratory and point-of-care diagnostic systems. Mr. Macemon's focus during the last 20 years has been with Venture Capital funded start-up companies developing revolutionary diagnostic and imaging technology.
Mr. Macemon's experience as a trainer also spans many decades. As an invited speaker at several Q1 Productions Medical Device conferences, he spoke on a variety of topics related to product development, quality and manufacturing. And during his 14 years at Baxter Healthcare, he frequently provided customer, company and trainer training covering a variety of product and Quality Management System topics.
Currently Mr. Macemon is Chief Operating Officer at DNAe, leading the development and manufacturing program for a device that will enable pathogen identification from a whole blood sample in less than 2 hours, enabling clinicians to prescribe appropriate antibiotics for their septic patients days sooner than is possible with current technology. He has 13 patents issued and several more pending.
Claire Gelfman, PhD, Drug Development Expert
Claire M. Gelfman, Ph.D., is the Executive Director of Pharmaceutical Development for Adverum Biotechnologies, a gene therapy company dedicated to finding treatments for unmet medical needs for serious rare and ocular diseases. Previously, she was the Senior Director of Scientific Services at Ora, Inc., an ophthalmic contract research organization (CRO) providing preclinical, regulatory, and clinical trial services for companies worldwide. Her responsibilities in this role included the design and implementation of preclinical translational strategies and their integration into the clinical development process for the advancement of therapeutics to treat major unmet medical needs. Prior to Ora, Dr. Gelfman spent 12 years at Lexicon Pharmaceuticals in the area of molecular genetics where she was involved in early drug target discovery using molecular, cellular, and biochemical approaches, and directed in vivo pharmacology efforts in the areas of ocular inflammation and retinal degeneration. Her experience covers more than 17 years in drug discovery and development, spanning academia, biopharma, and the CRO industry. Dr. Gelfman holds a BA in Biology from Washington University in St. Louis, and a Ph.D. in Biochemistry from The University of Texas at Austin.
Lisa A. Selbie, PhD, Biotechnology Expert
Dr. Selbie received her PhD in Biochemistry, Molecular Biology, and Cell Biology at Northwestern University. Dr. Selbie lives in Sydney, Australia and teaches all Australian-based BioTech Primer classes. Dr. Selbie began her career in the biosciences as both a scientist and a project leader at the Garvan Institute of Medical Research in Sydney, Australia. Dr. Selbie then moved to England where she worked at Queens Medical School as a Research Fellow for 4 years. She has since returned to Sydney, Australia and in addition to working with BioTech Primer, she works as a lecturer and project coordinator for the Johns Hopkins University's Australian Biotechnology Initiative and as a biotechnology consultant for a private company.
Robert Johnson, Medical Device Expert
Mr. Johnson has an extensive background in the medical device industry across many functions including new ventures, marketing and business development. Mr. Johnson has led product development and commercialization efforts in devices, instrumentation and diagnostics used in cardiology, radiology, obstetrics/gynecology, urology, pulmonology and critical care. In addition, he has completed numerous transactions including financings, acquisitions, licenses and strategic alliances. Throughout his career, Mr Johnson has worked in executive capacities for medical device companies including Johnson & Johnson, Mallinckrodt, C.R. Bard and Respironics/Philips. Most recently, he worked at BioEnterprise, a firm engaged in entrepreneur mentoring and growth acceleration of several start up medical device companies. Johnson has a B.S. in Business Administration from Loyola University in Baltimore, Maryland.
Marc LeMaitre, PhD, Biotechnology Expert
Marc Lemaitre holds a first degree in Organic Chemistry and a PhD in Biochemistry (specializing in DNA repair and cancer) from the University of Liège, Belgium, and since 1980 the "fil rouge" of Marc's professional interests has been the study of the Nucleic Acids. After pioneering work on Antisense and oligo delivery in Montpellier, France, followed by 2 years in the lab of Nobel Prize winner Dr. Luc Montagnier at the Pasteur Institute in Paris, Marc held positions of increasing seniority in R&D, operational management, business development, and general management within CMO's, Pharma and Biotech companies. He moved to the USA in 2006 in a leadership role with Glen Research, before being recruited in 2009 as CEO of Girindus America, a CMO with a focus on the cGMP manufacture of oligonucleotides for therapeutic applications. In this role, Marc also held the legal responsibility of "Sprecher des Vorstands" (President of the management board) of the German listed company Girindus AG, adding invaluable experience of leadership of a public company.
Having negotiated the merger between Nitto-Denko Avecia and the US operations of Girindus, Marc agreed to stay for a year to facilitate the integration of the newly merged entities. With that project now complete, he is working as an independent consultant helping companies on various strategic and/or technical projects, including: company creation, operational improvement and streamlining, fund raising, interim executive management, turn-around projects and due diligence for licensing and acquisitions.
"Absolutely Terrific"
Biotech Primer gave me the opportunity to sit in during their recent Boston BioBasics workshop. It was absolutely terrific. It was professional, extremely well organized, and covered astonishing amounts of information in just two days. Dr. Karin Lucas presented the entire time, with enthusiasm and openness the whole way through. The attendees were very comfortable with her, asking questions at any time, not worried about their own lack of background. She handled all of these with a terrific, gentle style making them feel smart and informed.
"Will Recommend"
I was astonished by how good this course was – how refined and on-point the materials were and how well calibrated the delivery was. I sat next to 2 investment bankers and one MD/MBA CEO of a publically traded company and all felt the course relevant enough to (1) stop staring at their iphones and (2) show their own vulnerability by asking questions. The instructor, Emily, was great at handling questions that had the potential to pull us into the weeds. So impressed with how well organized the whole class was. Will recommend to all my colleagues.
"Love Your Services"
I love getting your newsletters about what's happening in the pharma world. I forward them to my teams and we have you in the back of our minds when we plan different summits.
"Incredible Job"
Your team does an incredible job explaining biotech to us scientifically-challenged business types (and, I expect, to a lot of scientists who don't see the forest for the trees).
"Excellent Course"
Thank you for the excellent course in Boston. While recently at a conference, I realized that I understood at least part of every presentation, which was impressive because the content was targeted at experienced scientists. Thank you for explaining the biotech language clearly so that I could be an active participant at the conference.
"Very Engaging, Informative"
Thank you for the excellent course in Boston. While recently at a conference, I realized that I understood at least part of every presentation, which was impressive because the content was targeted at experienced scientists. Thank you for explaining the biotech language clearly so that I could be an active participant at the conference.
Our Clients
The following is a partial list of companies who have either hired us in-house to create a customized course or who have sent their employees to one of our open enrollment courses.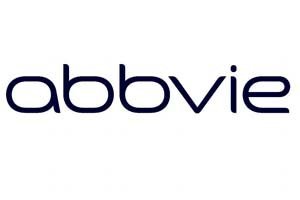 • Abbott Laboratories
• AbbVie
• Abdimab
• Aeras
• Affymetrix
• Alexandria Real Estate
• Alnylam
• Amgen
• Amylin Pharmaceuticals
• AstraZeneca
• Baxter
• Biogen Idec
• Biomarin
• Bio-Rad
• Bristol-Myers Squibb
• Boehringer Ingelheim
• California Healthcare Institute
• City of Port St. Lucie
• CNA HealthPro
• Contact Singapore
• Deloitte
• DLP Piper
• Eli Lilly
• Enterprise Florida
• Ernst & Young
• Genentech
• Genomic Health
• Genzyme
• Georgetown University
• Gilead
• GlaxoSmithKline
• Hewlett Packard
• Howard Hughes Medical Institute
• IBM
• Indiana University
• Ingenuity Systems
• Johns Hopkins University
• Johnson & Johnson
• KPMG LLP
• Legg Mason Financial
• Life Technologies
• Massachusetts Life Science Center
• Maryland Department of Business       and Economic Development
• Medicon Valley Association
• MedImmune
• Merck
• Merrill Lynch Capital- Life Sciences
• Miles & Stockbridge P.C.
• Millennium
• Millipore Corporation
• Morrison & Foerster LLP
• NIH
• Novartis
• National University of Singapore
• Parker Hannifin
• Qiagen
• Regeneron
• SAIC
• Sanofi
• Sarawak Diversity Center
• Scripps Research Institute
• Shire
• Smart & Associates
• Strategene Group
• U.S. Pharmacopeia
Biotech Primer partners with various groups to offer their members discounts on our training. The following lists organizations with whom we have partnered.
Contact us at info@biotechprimer.com to discuss partnership opportunities.
Mailing Address
Biotech Primer, Inc.
8600 LaSalle Road, Suite 605
Towson, MD 21286